This course was last updated on
February 28, 2019
CME credit has expired.
Eileen M. O'Reilly, MD, reviews the molecular pathogenesis and genetics of pancreatic cancer, and outcomes for different subsets of patients; talks about identifying patients who should be referred for management to a high-volume treatment center; and discusses the importance of clinical trial participation that takes into account the patient treatment goals, as well as identifying patient subgroups that may differentially benefit from certain types of therapies – ie, moving toward precision medicine in this disease.
Content Areas
Molecular pathogenesis and genetics of PDAC
Localized PDAC
Resectable/borderline resectable
Adjuvant/neoadjuvant therapy
High-volume treatment centers
Advanced PDAC
Microenvironment/stroma
DNA damage response
Target Audience
The target audience is oncologists and other healthcare providers who care for patients with pancreatic cancer.
Faculty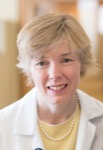 Eileen M. O'Reilly, MD
Section Head, Hepatopancreaticobiliary & Neuroendocrine Cancers
Gastrointestinal Oncology Service
Associate Director
David M. Rubenstein Center for Pancreatic Cancer Research
Attending Physician, Member
Memorial Sloan Kettering Cancer Center
Professor of Medicine
Weill Cornell Medical College
New York, New York
Enter your information to begin.
CME Credit
Available Credit:
1.00 AMA PRA Category 1 Credit™.
Opens:
February 28, 2019
Expires:
February 27, 2020
Target Audience:
Oncologists
Other Healthcare Providers

This activity is supported by an independent educational grant from Ipsen Biopharmaceuticals and Celgene Corporation.