This course was last updated on
December 15, 2018
CME credit has expired.
Approximately 12 million children and adults in the United States have inadequately controlled asthma, many with severe asthma. In this video webcast of a satellite symposium held during CHEST 2018, Reynold Panettieri, Jr, MD, and Nicola Hanania, MD, MS, discuss the importance of and how to differentiate severe from uncontrolled asthma. They review what is known about phenotypes of severe asthma and key biomarkers. Discussion is focused on the evidence for and role of targeted biologics for severe asthma phenotypes as recommended in the 2018 Global Initiative for Asthma (GINA) guidelines. The use of a shared decision-making tool is also explored.
Target Audience
This activity was developed for pulmonologists, allergists, and other clinicians involved in the management of severe asthma.
Enter your information to begin.
Content Areas
Pathophysiology
Definition and features
Phenotypes and biomarkers
GINA 2018
Targeted biologics
Shared decision-making
faculty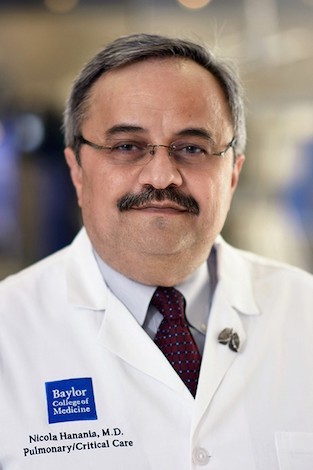 Nicola A. Hanania, MD, MS
Associate Professor of Medicine
Section of Pulmonary and Critical Care Medicine
Director, American Lung Association
Airways Clinical Research Center
Baylor College of Medicine
Houston, Texas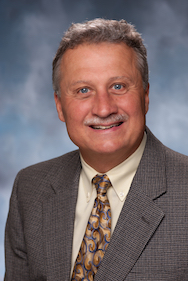 Reynold A. Panettieri, Jr, MD
Vice Chancellor for Translational Medicine and Science
Director, Rutgers Institute for Translational Medicine and Science
Robert Wood Johnson Medical School
New Brunswick, New Jersey
Cme credit
Available Credit:
1.50 AMA PRA Category 1 Credits™.
Opens:
December 15, 2018
Expires:
December 15, 2019
Target Audience:
Pulmonologists
Allergists
Other Healthcare Providers

This activity is supported by educational grants from AstraZeneca and GlaxoSmithKline.