//= $__courseRemotePath ?>//= $__courseID ?> //= $__courseRemotePath ?>
This course was last updated on
February 28, 2018
CME credit has expired.
Roxana S. Dronca, MD, and Lisa A. Kottschade, APRN, MSN, CNP, offer their expert insights into recent data on advanced melanoma presented at a joint meeting of the 9th World Congress of Melanoma and 14th International Congress of the Society for Melanoma Research. Listen to what these experts have to say about combination therapy in the adjuvant setting for metastatic melanoma, real-world utilization of checkpoint inhibitor therapy, sequencing options for BRAF +/- MEK Inhibition following immunotherapy, and the management of rheumatological immune-related adverse events following treatment with checkpoint inhibitors.
Enter your information to begin.
Content Areas
Combination checkpoint inhibitor therapy
Utilization of pembrolizumab
Sequencing options
Management of de novo rheumatological toxicity
faculty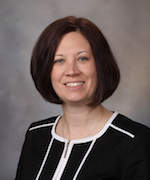 Lisa Kottschade, APRN, MSN, CNP
Nurse Practitioner- Melanoma
Associate Professor of Oncology
Chief Operations Officer- Midwest Melanoma Partnership
Mayo Clinic, Rochester, Minnesota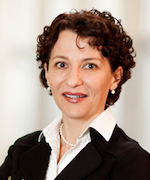 Roxana S. Dronca, MD
Medical Oncologist, Associate Professor of Oncology
Chair of Hematology Oncology
Mayo Clinic, Jacksonville, Florida

Cme credit
Available Credit:
1.50 AMA PRA Category 1 Credits™.
Opens:
February 28, 2018
Expires:
February 27, 2019
Target Audience:
Oncologists
Dermatologists
Other Healthcare Providers

This activity is supported by an independent educational grant from Merck Sharp & Dohme Corp.