Overview
Lawrence F. Eichenfield, MD, and Jonathan Silverberg, MD, PhD, MPH, provide their perspectives on the clinical impact of 6 recently published studies involving the management of patients with atopic dermatitis.
View faculty's study discussion and commentary.
Proceed at your own pace and in any order. Each study perspective is about 5 minutes.
Compare your knowledge against your peers.
Download summary slides to your library.
Content Areas
Crisaborole
Dupilumab
Omalizumab
Sodium hypochlorite (Bleach)
Tofacitinib
Ustekinumab
Target Audience
This activity was developed for dermatologists, pediatricians, primary care physicians, allergists, nurse practitioners, nurses, physician assistants and other health care professionals who have an interest in atopic dermatitis.
This activity is supported by an independent educational grant from Pfizer.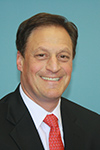 Lawrence F. Eichenfield, MD
Chief, Pediatric and Adolescent Dermatology
Rady Children's Hospital-San Diego
Vice Chair, Department of Dermatology and Professor of Dermatology and Pediatrics
University of California, San Diego School of Medicine
San Diego, California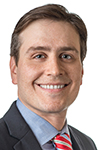 Jonathan I. Silverberg, MD
Director, Northwestern Medicine Multidisciplinary Eczema Center
Director, Contact Dermatitis Clinic
Northwestern Memorial Hospital
Assistant Professor, Departments of Dermatology, Preventive Medicine and Medical Social Sciences
Northwestern University Feinberg School of Medicine
Chicago, Illinois