This course was last updated on
June 26, 2017
CME credit has expired.
Enter your information to begin.
Joachim H. Ix, MD, and Biff Palmer, MD, provide their perspectives on the clinical impact of 8 recently published studies involving the management of patients with Chronic Kidney Disease-Mineral and Bone Disorder (CKD-MBD). Drs. Palmer and Ix will summarize the latest research developments on the pathogenesis of CKD-MBD and assess the clinical implications of recent data and evidence-based research involving various classes of phosphate binders, as well as calcimimetics and other agents for the treatment of secondary hyperparathyroidism, and lowering serum phosphate levels, to manage patients with CKD-MBD in clinical practice.
Content Areas
CKD-MBD pathogenesis
Intestinal NH3 inhibitors
Etelcalcetide vs cinacalcet, vs placebo, phase 3 studies
Sevelamer, and its effects on cardiovascular calcification
Tenapanor, an NHE3 inhibitor and its effect on serum phosphate
Target Audience
This activity was developed for nephrologists, primary care physicians, and other health care professionals who have an interest in chronic kidney disease-mineral and bone disorder (CKD-MBD).
Faculty

Biff Palmer, MD
Professor of Internal Medicine
UTSW Medical Center
Dallas, Texas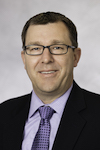 Joachim H. Ix, MD, MAS
Professor of Medicine
Chief, Division of Nephrology-Hypertension, Department of Medicine
Division of Preventive Medicine, Department of Family and Preventive Medicine
University of California San Diego
Staff Physician, VA San Diego Healthcare System
San Diego, California
CME Credit
Available Credit:
2.00 AMA PRA Category 1 Credits™.
Opens:
June 26, 2017
Expires:
June 25, 2018
Target Audience:
Nephrologists
Primary Care Physicians
Other Health Care Providers

This activity is supported by educational funding by Amgen and Sanofi US.