Overview
Ruben A. Mesa, MD, provides practical insights into treating polycythemia vera in this video series. In addition to discussing risk stratification, Dr. Mesa uses case scenarios to illustrate how treatment strategies can be selected and modified to meet individual needs.
Content Areas
Epidemiology
Risk-based treatment selection
Addressing treatment intolerance and resistance
Current and emerging therapies
Target Audience
This activity was developed for hematologist-oncologists, hematologists, oncologists, and other health care professionals who have an interest in polycythemia vera.
This activity is supported by an independent educational grant from Incyte Corporation.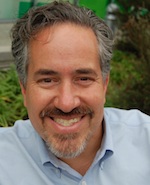 Ruben A. Mesa, MD
Professor of Medicine
Consultant Hematologist
Chair, Division of Hematology & Medical Oncology
Deputy Director, Mayo Clinic Cancer Center
Mayo Clinic in Arizona
Phoenix, Arizona