Overview
Alan Menter, MD, discusses best practices in establishing disease severity in patients with plaque psoriasis, the efficacy and safety of established and newly approved systemic therapies for treating patients with moderate-to-severe disease, and how to optimize treatment for patients with chronic plaque psoriasis.
Discover the foremost questions dermatologists have about moderate-to-severe plaque psoriasis.
Probe details of a related patient case.
Content Areas
Assessing psoriasis severity
Comorbidity evaluation
Tumor necrosis factor-alpha antagonists
Newly approved IL-17/IL-23 agents
Emerging oral therapies
Target Audience
This activity was developed for dermatologists, dermatology fellows, advanced nurse practitioners, physician assistants and other health care professionals who have an interest in moderate-to-severe plaque psoriasis.
This activity is supported by an independent educational grant from Novartis Pharmaceuticals Corporation.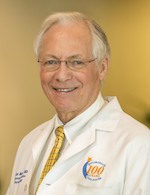 Alan Menter, MD
Chair, Division of Dermatology
Baylor University Medical Center
Clinical Professor of Dermatology
University of Texas Southwestern Medical Center
Dallas, Texas