Overview
This activity is modeled after an exam study guide.
The guide presents case-based questions that challenge you to consider the structural, functional, and clinical differences between biosimilar products and their reference drugs, as well as their potential clinical applications. Multiple choice questions allow you to test your knowledge and ability to apply current evidence to clinical scenarios.
Receive feedback on your answer choice and on how your peers collectively answer each question.
Confirm the optimal answer using the evidence-based rationale provided by our faculty.
Download the activity print version..
Content Areas
Manufacturing process
Approval basis
Pharmacoeconomic impact
Clinical implications
Target Audience
Rheumatologists, oncologists, dermatologists, gastroenterologists, nephrologists, pharmacists, and other clinicians who currently use or may consider using biosimilars in clinical practice.
This activity is supported by an independent educational grant from Pfizer.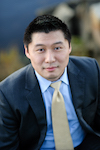 Edward Li, PharmD, MPH
Associate Professor
Department of Pharmacy Practice
University of New England College of Pharmacy
Portland, Maine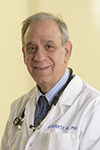 Andrew D. Zelenetz, MD, PhD
Medical Director, Quality Informatics
Memorial Sloan Kettering Cancer Center
New York, New York

Leonard Calabrese, DO
Professor of Medicine, Cleveland Clinic College of Medicine
Case Western Researve University
Clinical Professor of Internal Medicine
Ohio University Heritage College of Osteopathic Medicine
Cleveland, Ohio